If you purchased professional viewings via lettingaproperty.com, you can arrange your viewings from your landlord dashboard.
Log into your dashboard
On the left-hand side, go to Products
Find the professional viewings in the list
Click Get Started
Fill out the contact details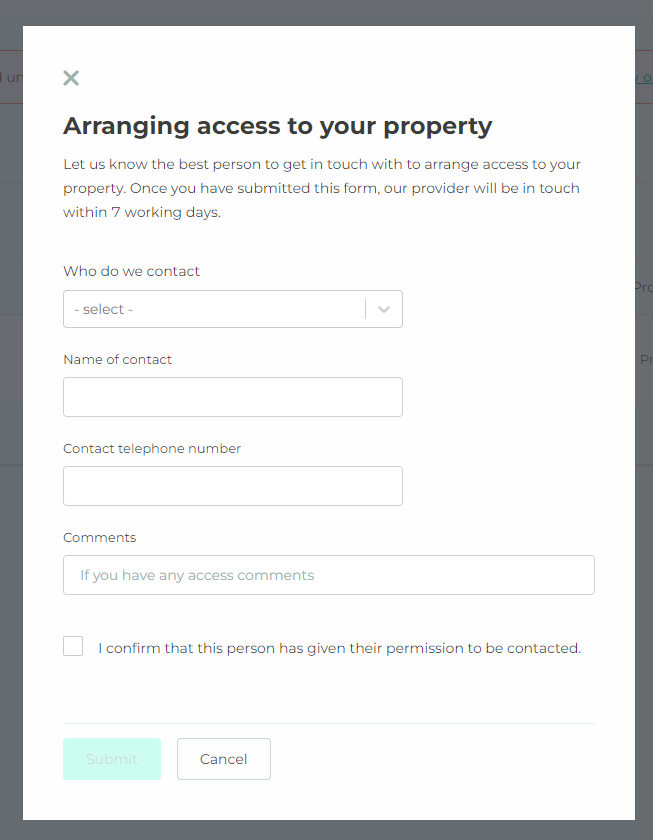 Our professional viewings provider will be in touch to arrange a time and date for your viewings as soon as possible. If you have put your tenant as the point of contact, they will be contacted instead.

Key handover
In the comments, please state where the keys are. If they are within a 3-mile radius of the property, the clerk will be able to collect them. If you have a key gate or key box at the property, please state this in the comments with the passcode for the clerk to gain access.
It's best to have viewings carried out on the same day, in order to find a prospective tenant in a faster timeframe. This also reduces slots being possibly wasted if one viewer does not attend.