How do I export my payments?
Landlords and tenants can export their payments for their personal records.
Go to your dashboard
Go to Payments in the left menu
Click Export CSV file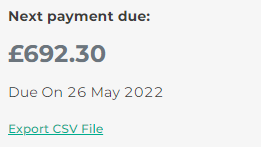 This will export all your payments as spreadsheet CSV file that can be saved to your personal files. Users may find this useful for filing self-assessment tax returns.